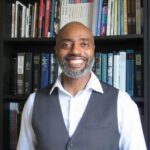 William Johnson
President/Founder
William M. Johnson is a visionary who has a passion and servant attitude for youth and communities. He wants to see youth maximize their full God-given potential. He has equipped thousands of students, and hundreds of adults and leaders for more than 20 years as a former student pastor, young Life leader and chaplain for the Gwinnett Youth Detention Center in Georgia, and founder of Thrive Youth Development. He currently serves as the Founder and President of Four Corners Group.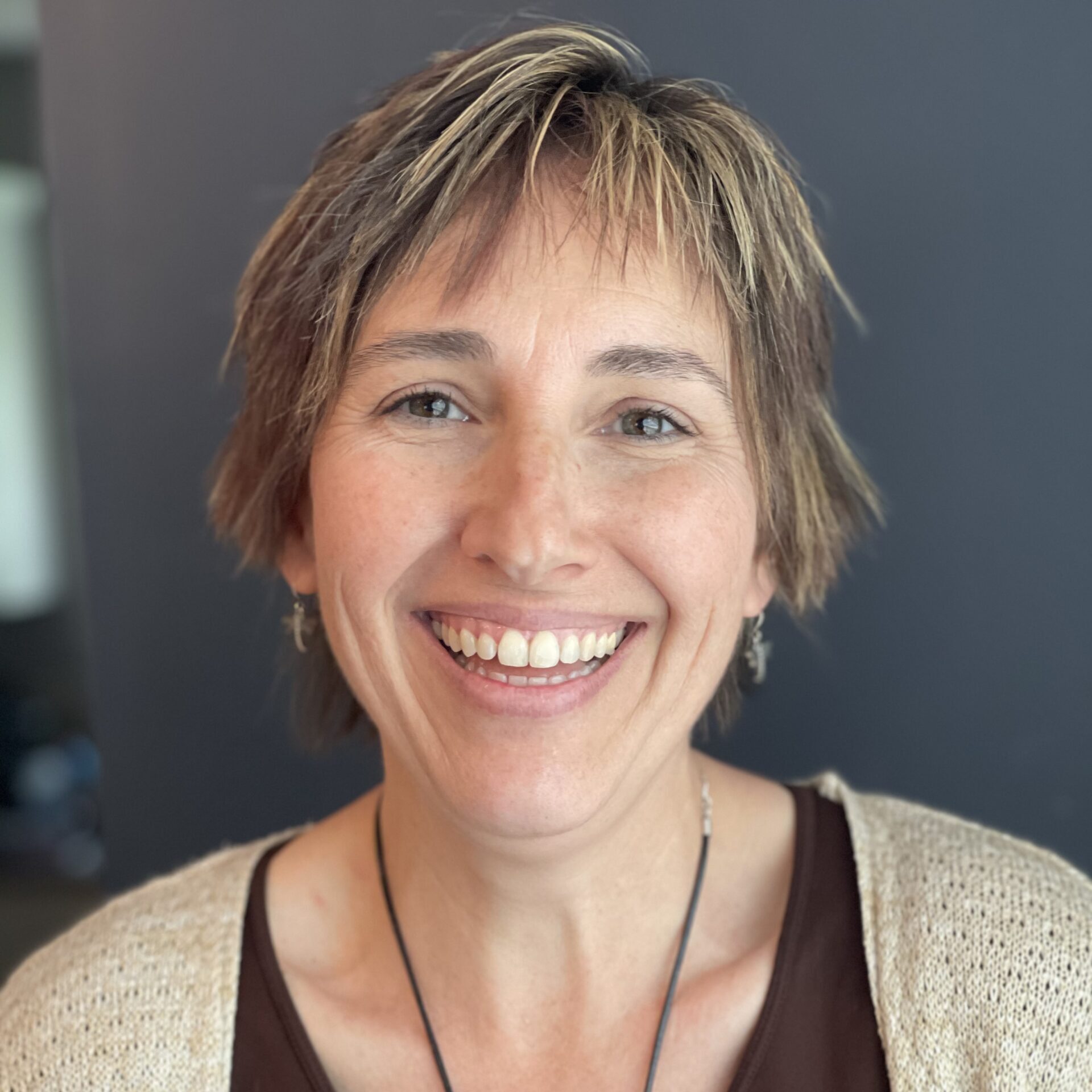 Janet Porter
Program Director/CFO
Janet was born and raised in Kansas, right in the middle of America! She moved to the Atlanta area in 2011 in order for her husband to  accept a job with Lockheed Martin. Janet and her husband have 2 adult children (a daughter and a son) and are foster parents to two girls. Janet recently resigned from her job as Family Ministry Leader to be a full time foster mom and a director/CFO for Four Corners Group (FCG).
Janet is honored to be serving alongside an amazing team at FCG and with the Pathways Youth Leadership program. She cannot wait to see what God will do for the families that FCG/Pathways will serve!
In her precious free time, Janet enjoys reading, playing table games with her family and meeting for coffee with her friends. She also loves taking adventurous hikes with her husband and exploring new places with him on the rare occasions they have a date night.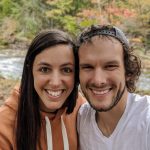 Brian & Christie Holben
Brian: Operations Director and austell campus director Christie: mentor
Brian and Christie met in middle school, and have now been married for 12 years! Over the years, their lives and vocations have taken them from working overseas in East Asia, to community outreach, to pastoral ministry with a local church, to serving international students in Atlanta, and now to Four Corners Group.
They have lived in their neighborhood in downtown Atlanta (shoutout to the SWATS!) for almost 10 years, and this has opened their eyes to both the beauty and the struggles of those who are often marginalized in our society. Over the years they have become increasingly burdened for social justice, particularly as they've witnessed undeniable patterns, systemic issues, and common denominators across lower-income Black and brown communities regardless of zip codes. As they've "become family" and walked with many of their neighbors through the trauma of incarceration (as well as things like unjust evictions, shootings, discrimmination, and the effects of poverty), they have been filled with a passion to push back against the forces of oppression in our society. They have had the privilege to mentor several young men and women from their neighborhood, as well as to offer their home as a place of light and refuge to many. They firmly believe that each person, no matter their background, record, rap sheet, education, income, or race has God-given worth, dignity, and assets to offer our world.
Brian and Christie's family – their "crew" as they call it – is a tapestry of individuals woven together in unlikely but beautiful ways. Together in their home they currently have their two young sons, two young men from their neighborhood, and their spiritual brother from the country of Nepal. In their free time they love having block parties and playing Spades with their neighbors, exploring new places, cooking/eating food from around the world, and drinking good coffee.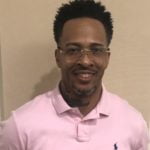 Ron Green
Program developer
Ron Green was born and raised in South Bend, IN and has been a resident of the greater Atlanta area for 19 years. As a father of 6, he knew he had a gift to impact youth! Mr. Green is a Program Facilitator for the Independent Work Program at the Collective. He's also the Founder and CEO of Operation Snatch Back, a 501(c)3 nonprofit youth development organization. Mr. Green specializes in equipping youth to withstand negative influences, push through hardships, and make a successful transition to adulthood. He helps them to uncover gifts within, so they become leaders in their homes, schools, and communities. His vast training in counseling, including experiential group training and CIT training allows him the ability to show empathy, connect well with people and the ability "to walk in other's shoes". In his spare time, Ron enjoys traveling, reading, and most of all, building relationships with people of all walks of life.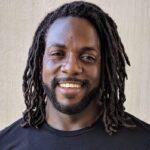 Will's hometown is Stone Mountain, GA. He is the Owner & Executive Chef of Thin Line Catering. He is a Cookbook Author of The Audacity to Cook. He graduated from Georgia Southern University (Hospitality Management – 2014). Will has served previously with Thrive Youth Development as a mentor and facilitator, and now with Four Corners, since 2015.
Will loves Duke Basketball, San Antonio Spurs, and he will beat you one on one.
After being arrested at 17 and facing up to five years in jail, he later gave his life to Christ after his release and is on a mission to see young guys become the man God created them to be!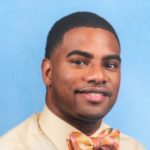 Terrell K. Johnson
facilitator
Born May 6, 1984 in Jackson, Mississippi. Terrell is a gifted and passionate speaker, mentor, trainer, and coach. After having success as an assistant coach at Stephenson High School (2004, 2008 and 2015 State champions) and as an AAU coach (10 tournament titles), coaching basketball led Terrell to realize the same principles he taught students to win in the game of basketball were the same principles they could use in winning in life. Terrell worked with Thrive Youth Organization where he served as a Lead Trainer and mentor 2009-2015, served in prison ministry with Four Corner from 2010-14, worked with served as Youth Pastor at The House Of Miracles and Blessings from 2013-2016, serves as a member of Jackie Brewton's Y.E.S. Team (Youth Empowerment Speakers), worked as a Recreation Supervisor in the Department of Juvenile Justice 2013-2014, works as paraprofessional at Stephenson High School, he is in his 15th year at UPS and in his 16th years as assistant coach of the women's basketball team at Stephenson High school.
Terrell has spoken on a host of different subjects and areas that include abstinence, college preparatory seminars, training seminars for teaching at-risk students, leadership classes, life group sessions, volunteer training, relationships, single life and much more. Terrell believes it is essential to change the mindset of society and in order for this to change to occur, we have to change what and how we teach young people. Terrell is a graduate of Stephenson High School and obtained his Bachelor's Degree from Clayton State University.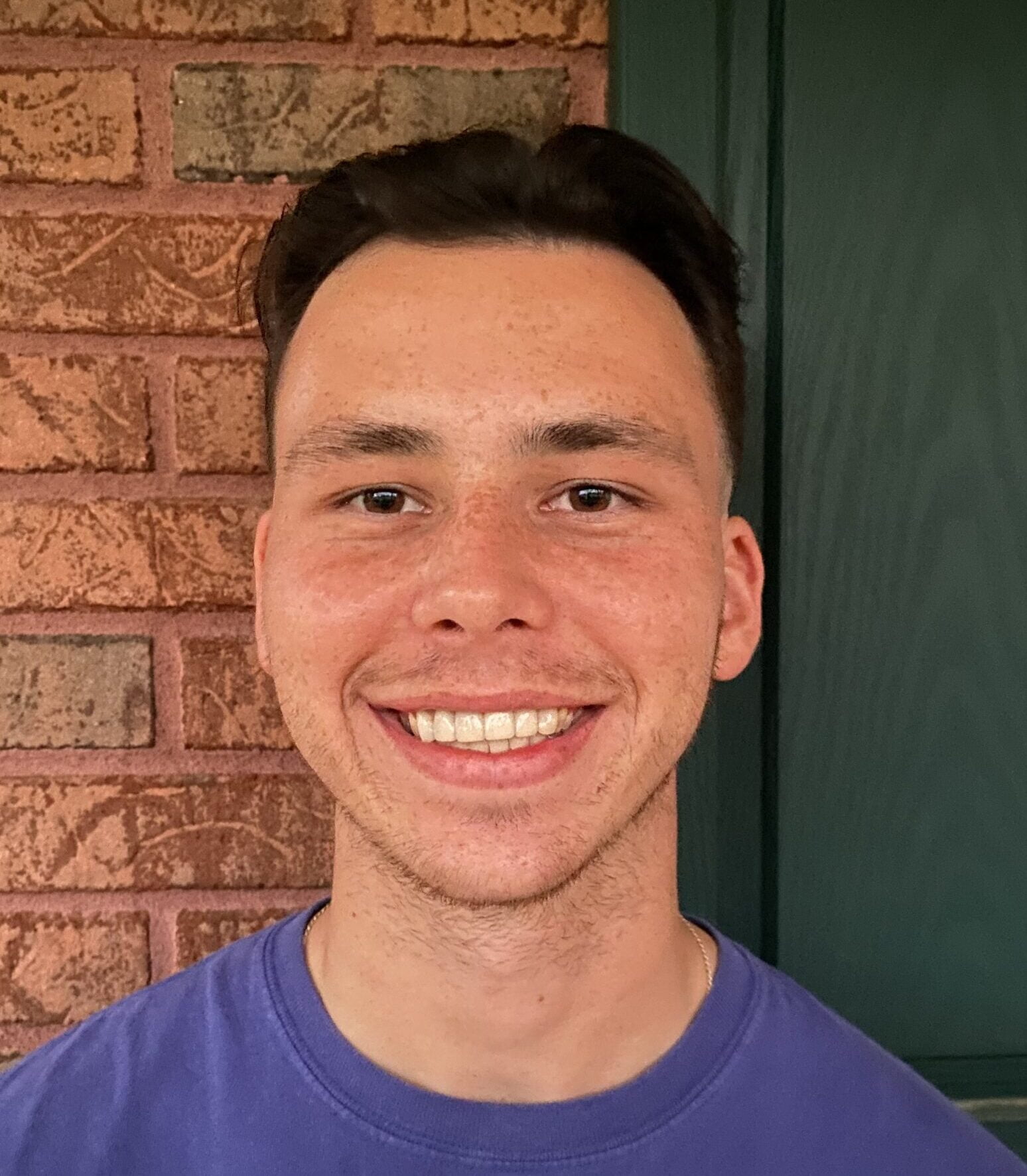 Colby Hall
Spanish Family liaison,
Mentor
Colby Hall is passionate about developing relationships and learning from those who are different from him. He believes that Jesus calls his followers to serve and love others, seek justice for the oppressed, and have compassion for those who are hurting, and FCG has given him and many others a way to follow that calling.
Colby was born in Conyers, GA and has lived in Loganville, GA, a small town east of Atlanta, for almost his whole life. His regular trips visiting relatives in the Northeast US ignited his interest for travel and experiencing different cultures and languages. Beginning in his high school years, that interest inspired him both to start studying Spanish and to volunteer with Haven of Hope International's Refugio de Esperanza Orphanage in Santa Cruz de la Sierra, Bolivia, which he regularly visits on mission trips to serve and love their at-promise youth. After graduating from Georgia State University in 2019 with a B.A. in Applied Linguistics and a minor in Spanish, Colby is thankful for the chance that FCG gives him to use his language skills and be a regular, encouraging presence in the lives of at-promise students.
Colby brings over 6 years of serving at-promise/orphaned youth, Spanish language skills, and general communication and intercultural skills to his role. As a Mentor, he maintains regular communication with students and their families about their progress, celebrating in the students' highlight moments and encouraging them at their low points. 
One of Colby's primary additional interests is music. He writes, produces, arranges, and plays various musical instruments for his band, LOOKiT, and he also produces music for other artists. He is an avid New England sports fan due to his New England roots; lastly, he still loves to travel, especially to places where he can practice his Spanish!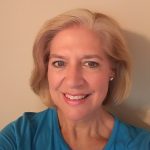 Renee McCormick
Development Director
Renee McCormick is the Director of Development. Her position includes fundraising, public speaking, coordinating events, and building relationships with those who give their time talent, and resources to help the youth served by Four Corners Group. Renee has more than 12 years of nonprofit experience including The Extension in Marietta and in Georgia prisons with Champions for Life Ministries. She served under the bridges and in Atlanta's most crime-ridden neighborhoods with the City of Refuge as a commissioned inner-city missionary. She also founded and served as the Executive Director of The Grant Park House of Hope, a nonprofit for homeless women in drug and alcohol recovery. Renee grew up in North Atlanta, attended Riverwood High School, and is a graduate of Mercer University, Atlanta. She has two grown daughters and resides with her husband Gary and little dog Frodo Baggins in Marietta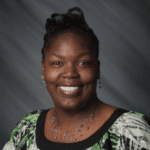 Robbin Barnes
Success Coach
Robbin Barnes was born and raised in Panama City, FL. In 2015, she and her two daughters relocated to the Atlanta area. She is very passionate about empowering youth and has a strong desire to help them find their way out of an unclear path.
Most of Robbin's career has been in education, working with at-promise youth. She has worked as a reading and math tutor, credit recovery personnel, youth advisor, and as a key catalyst in leading students that are in an alternative environment to graduation from high school. She was happy to lend her hand to the youth in our communities all while raising her daughters and accomplishing her goal of obtaining a bachelor's degree from Argosy University in December 2017.
As a Pathways Success Coach, Robbin's goal is to bring a restored, more productive, hopeful thought process to our youth, leading them down a more successful path in life. She is committed to bringing families together, helping them to create healthier support systems as one cohesive unit.
In her free time, Robbin enjoys spending time with her family, listening to music, watching movies, and traveling.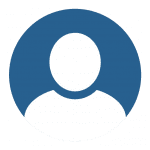 Palma Hutchinson
parenting on purpose coach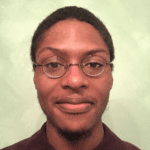 Justin Squires
Team Member
Justin Squires is a native of Marietta, Georgia who currently works for a Japanese real estate investment firm. He graduated from the University of Arizona in 2019 with a degree in Linguistics and a sub-focus in Japanese language and culture.
Justin wants to contribute to the end of the institutional oppression of all peoples by helping the youth who grew up on the front lines of this oppression to heal themselves. In this, the institutions that sustained their suffering will be healed as well.
His current passion and pastime involve looking to understand the meaning of this life!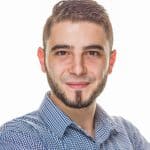 Ivaylo Yordanov
Toastmasters Coach
Ivaylo is fascinated by why people do the things they do and what creates lasting change in individuals and organizations. As a professional coach (certified by the Robbins-Madanes Center for Strategic Intervention), he aims to help people see their problems and challenges from a different perspective.
He says, "My job is to have meaningful conversations that make a difference. I believe change can happen so quickly if you help someone see the world (their world) differently. One distinction or insight can sometimes turn an impossible situation into one full of hope and possibility. That moment, when people light up, makes everything I do worth it!"
Ivaylo uses his coaching skills at Chick-fil-A as a Director of Development where he works with team members to grow their leadership skills and achieve their personal and professional goals. He teaches workshops, speaks at schools and is committed to helping people become more through work. He believes work can be a place people realize their true potential.
Ivaylo is an avid public speaker and believes young people should learn effective communication early on. He's been a Toastmasters Coach with Four Corners since 2021.
When he's not working, you can find him playing the guitar or reading. Ivaylo's from Sofia, Bulgaria. He moved to the United States with his family in 2002.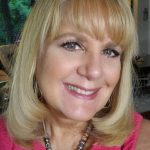 Vicki Noethling
Toastmasters coach
Vicki Noethling is a speaker, trainer and coach focusing on public speaking and leadership. She also has an anti-aging/wellness business which compliments her public speaking business well.  Helping entrepreneurs, especially women find their voice is a passion. She is a best-selling author featured in four books. Unstoppable, Being Fierce, Fearless and Unf*ckwithable in Life and Business by Rochel Marie Lawson; Business Boost by Suzanne Evans; PodMatch Host Mastery by Alex Sanfilippo; and The Game Changer, Vol. 7 by Iman Ahgay. She is also the host of The Find Your Leadership Confidence Podcast with over 100 episodes recorded in 2022.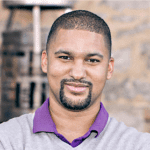 James Taylor II
Technology Specialist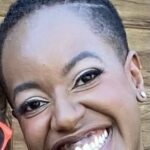 Crystal Grayson
Executive Assistant
While a native of New Jersey, Crystal was raised in Kennesaw, Georgia as a young child. With attending not only high school and college but elementary as well in Georgia, she considers Georgia as the state that holds her heart and is the place of her true home.
Crystal attended the University of Georgia where she obtained her Bachelor of Science in Psychology. While in Athens, Georgia, she began a fulfilling career in student housing working herself through several positions from student worker to Area Manager. It was while working in student housing, that she discovered her true passion for helping others, working within a community and cultivating positive and vibrant relationships with people. After 14 years in the industry, Crystal made the very tough but bold move to transition from student housing, allowing herself to focus on personal growth and development and to pursue her passion and purpose in helping others.
She currently enjoys spending her time reading, volunteering, exercising, and researching new skills!